Menu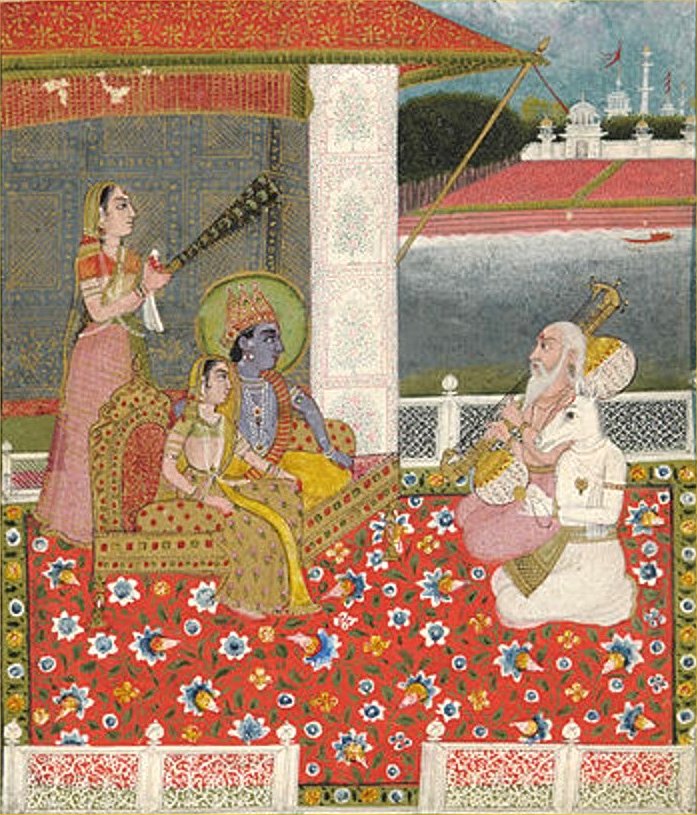 Rudra Veena

Ray Zielinski - Click on a small image below to see it enlarged




Click HERE to see photos of this Rudra Veena being built!

Ray is a cabinet maker/ woodworker born in England but spent most of his life in Chicago, and is relatively new to the world of Indian classical music.

Everything on the veena is built from scratch including the pegs and the German silver bracelets on the ends of the daand.

I had a couple of thick slabs of 50 year old Honduran Mahogany sitting around the shop waiting around for the right project. The entire veena is made out of one of those slabs. The gourds came from Wuertz farm in Arizona (very accommodating folks). I think its some sort of calabash gourd and not as flat or doughnut shaped as the Indian variety. I used the Murari method to attach the gourds - threaded brass tubing with wingnuts.

The 46 1/2" (143.5cm) daand is about 2 3/8 inches in diameter and the bore is 2" (5.1cm). The vibrating string length is 38 1/4"(97.2cm) from nut to the bridge crown. Most of the basic measurements where taken from the Khandarbani veena at Andys Music. (Thanks to Andy for letting me have full access to his two KanaiLal veenas). The pegs are ebony with antler, the inlay is ebony and ivory (antique piano keys). The bridge is delrin. Its held together with hot hide glue and is coated with amber shellac with a slight red tint.

The whole project took about three years off and on including research and gathering of materials. There where the usual ups and downs but there where those moments, those very special moments where I felt like I was doing exactly what I was supposed to be doing. That alone is worth the price of admission plus I got a veena to out of the deal.

Press the Back button to return to Special Edition

For information about the Rudra Veena and more, please select from the Menu.